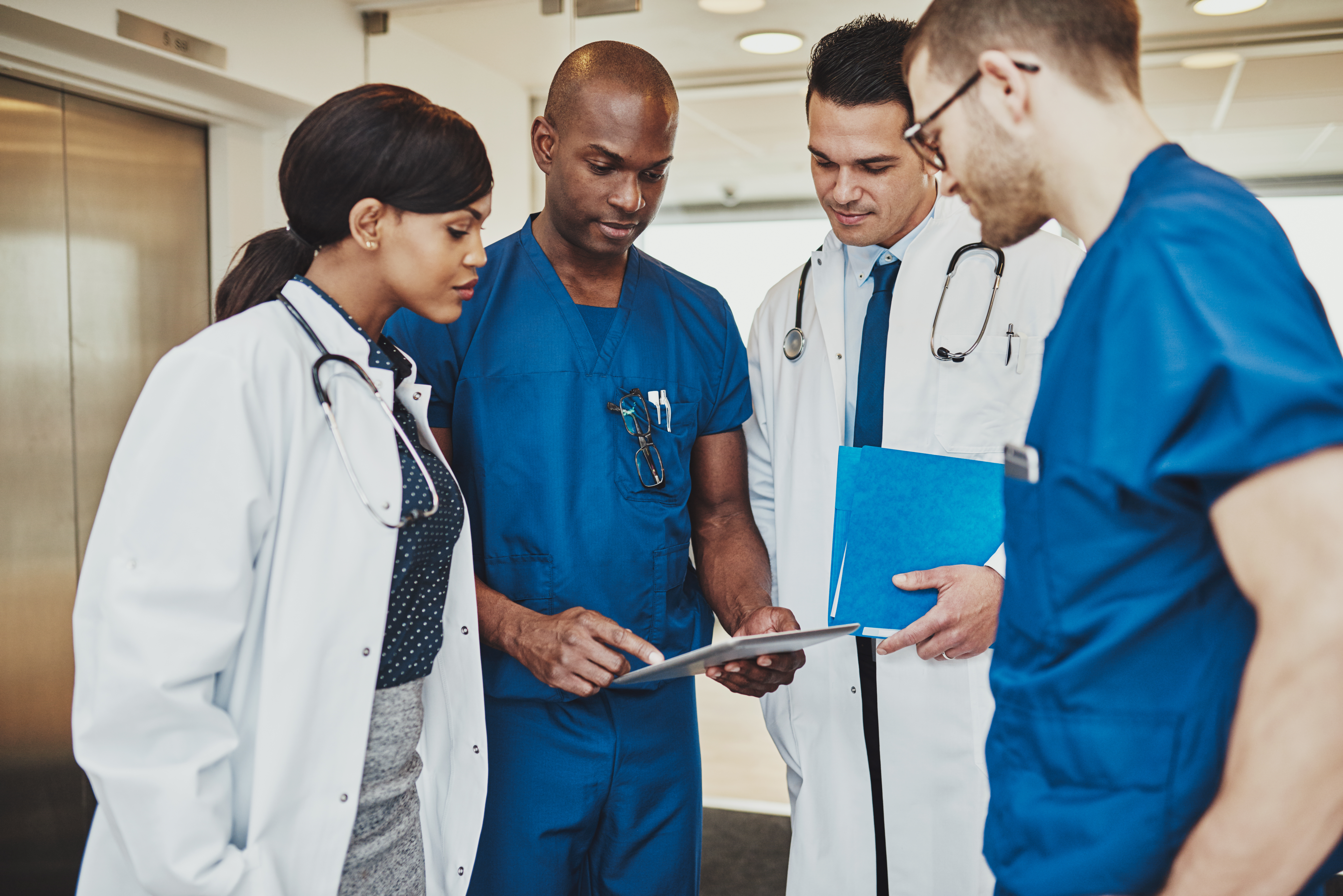 A patient safety checklist is one of the most effective tools that healthcare teams can use to ensure consistency and safety across an organization. They list items that care teams should ask or observe regularly to ensure safety standards. (1)

Patient Safety checklists in healthcare have proven to be effective tools for improving patient safety in various clinical settings by strengthening compliance with guidelines, reducing the incidence of adverse events, and decreasing mortality and morbidity. (2) There are many benefits of using checklists in healthcare.
A study by Johns Hopkins hospital found that the introduction of a simple five-step safety checklist reduced the rate of bloodstream infections caused by intravenous lines by 67%, while, on average, intensive care units cut their infection rates from nearly 3% of patients treated to zero. During the 18 months of the study, an estimated 1500 lives were saved due to the implementation of safety checklists. (3)
What Questions Should a Patient Safety Checklist Include?


The specific items on a patient safety checklist will vary by department and organization. Still, all checklists should have a clean, organized format to make it simple for team members to follow. For example, an effective patient safety checklist may ask questions such as:
Is your unit/department/area clean and well organized?
Do all employees have visible badges?
Is all patient-related information well protected according to HIPPA laws?
Are hallways free of clutter?
Are all exit signs illuminated?
Are walls, floors, and doors intact?
Do you know how to report an incident?
Can staff locate pull stations and fire extinguishers?
Do you store any hazardous chemicals in your department? If Yes: Are the chemicals labeled with a precautionary label? Is a spill kit available in your department?
Is the visitor waiting area clean & organized?
Are all PPE in the hallway stocked and well organized?
Are all needles secure in carts and/or drawers?
Are medications secure, and only licensed personnel have access to the medication room?
Every item on a patient safety checklist should be clearly defined and have a specific associated action item. For instance, if the question "Are all hallways free of clutter?" is answered "no," there should be a process to notify a maintenance member to clean up the hallway and a strategy to confirm the hallway is clean afterward.
What to Look for in Patient Safety Software
Part of the growing demand for effective patient safety tools has come from the emergence of technology in the patient safety movement, which has led to significantly faster and better identification of patient safety risks. However, traditional manual methods of performing patient safety checks (typically through paper or Excel) are not only incredibly time-intensive but often don't allow for follow-up action plans to be executed efficiently.
Patient Safety Software allows organizations to streamline patient safety processes, more effectively manage follow-up, and track trends over time with dashboards and analytics.
When looking for a software tool for patient safety checklists, healthcare teams should consider the following factors:
1. Streamlined Data Entry
To perform faster, more efficient safety checks, care teams need to answer safety questions at the click of a button. Look for a software tool that uses user-friendly form fields and is compatible across mobile, desktop, and tablet devices.
2. Automatic Notifications and Workflows
For example, when a safety issue needs attention, a workflow triggers a notification to the correct people in real-time. If the problem isn't addressed within a specific time, it should automatically escalate to a manager or supervisor within the department.
An effective digital safety checklist tool should have automatic workflows and notifications built into the system to resolve issues as quickly and efficiently as possible.
3. Ability to Track Trends through Dashboards and Analytics
Customized reports allow healthcare teams to drill down into data across departments and identify the source of the problem to prevent it in the future. Access to robust analytics drives long-term improvements, so care teams should be sure to consider the flexibility and ease of use of dashboards when choosing a safety checklist tool.

4. Customizable for Your Care Setting
Not all items on a safety checklist template will apply to every healthcare organization. For example, suppose your unit or organization does not have patient rooms but uses exam rooms (such as in the case of primary care providers). In that case, you need to modify certain safety questions such as "Is the bed clean and in good condition?" to "Is the exam table clean and in good condition?"
Choosing a patient safety software customizable to your care setting is essential to capture the most relevant information for decision-making.
Healthcare organizations can drastically improve safety outcomes and get closer to zero harm by implementing a safety checklist tool and following the checklist items above.
Patient Safety Checklist Software from Performance Health Partners
Implementing a software solution for conducting safety checklists is a critical part of improving patient safety. Performance Health Partners Patient Safety and Safety Checklist Software Solutions allow healthcare organizations to optimize patient safety checklists and automatically follow-up on safety issues to get closer to zero harm.
References:
https://pubmed.ncbi.nlm.nih.gov/24116973/#:~:text=Conclusion%3A%20Safety%20checklists%20appear%20to,and%20decreasing%20mortality%20and%20morbidity