Shared Voices: A Framework for Patient and Employee Safety in Healthcare
In her Amazon and Forbes Books best seller "Shared Voices," author and entrepreneur Heidi Raines shows how to systematically ensure the safety of patients and staff at healthcare facilities. Most medical errors occur because of flawed systems, not reckless practitioners, and systems can learn from errors. A just culture of care that protects everyone is possible through a framework of near-miss and incident reporting, equitable follow-up, analysis, and learning.
Order now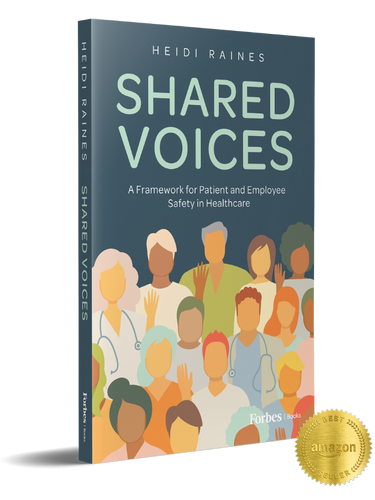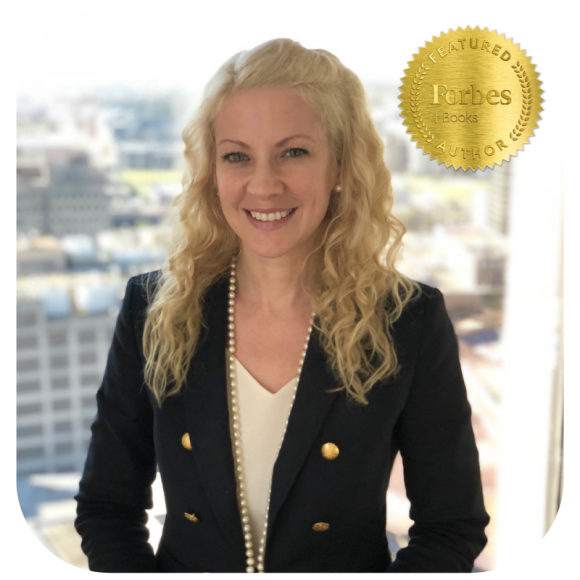 Meet the author
---
Amazon and Forbes Books best selling author Heidi Raines is a healthcare executive and entrepreneur working at the intersection of patient and employee safety, systems innovation, and technology. She has dedicated her career to designing solutions to ensure that healthcare organizations have access to the knowledge and technology needed to deliver safe, equitable, and quality care.
The leading software for patient and employee safety. She holds a Preceptor Faculty position at Tulane University's Master of Health Administration program and serves as Board President of the American College of Healthcare Executives Healthcare Executive Network. Raines was named one of the "Top 100 Influential Entrepreneurs in Technology", as well as one of the "Women in Health IT to Know 2023" by Becker's Hospital Review.
Connect with Heidi
Praise for Shared Voices
Utilizing a systems thinking approach that is rich in insightful data, Heidi Raines examines healthcare safety systems as if they were a giant puzzle. Chapter by chapter, she introduces the research-backed methods by which organizations can solve these challenges to achieve impactful change. Her vision of transforming healthcare organizations into safe cultures of care will inspire all who read Shared Voices.
Thomas J. Stranova, ScD, MHA
Clinical Associate Professor, Tulane University
If you're a healthcare leader who cares deeply about your staff and patients, put this book on your required reading list. Shared Voices succinctly reviews the relevant research on improving patient and employee safety in healthcare and places it at the heart of every proactive, future-forward healthcare organization.
Rebekah E. Gee, MD, MPH, FACOG
American physician and public health policy expert
I was expecting lots of data and statistics and although Raines used them to make an impact on the reader as to the depth of the issue, I never felt overwhelmed by the numbers. Rather, I felt educated to the size of the issue, the way other industries addressed similar issues, and how we can all impact positive change in healthcare. Raines spelled it out clearly and in a manner that's easy to digest, understand and execute.
This book will surely be an invaluable, trusted resource for the next generation of healthcare leaders.
Thomas J. Stranova, ScD, MHA
Clinical Associate Professor, Tulane University
Raines has a very good work in this book. Logistical systems in general are bone dry which is a huge issue when it comes to healthcare. That's doubly hard when balancing the usually hanging by a thread work culture found in healthcare as well as handling patients.
I got this book because I was looking for a way to understand how to improve reporting at my hospital. "Shared Voices" seemed like it would be able to provide me with some insights about a potential solution to the challenge of underreporting of events and it was even better than I was expecting. It really helped me better understand the barriers that prevent effective incident reporting and what deters healthcare workers to report unsafe conditions and near misses. Looking forward to incorporating the author's recommended strategies into our safety program.