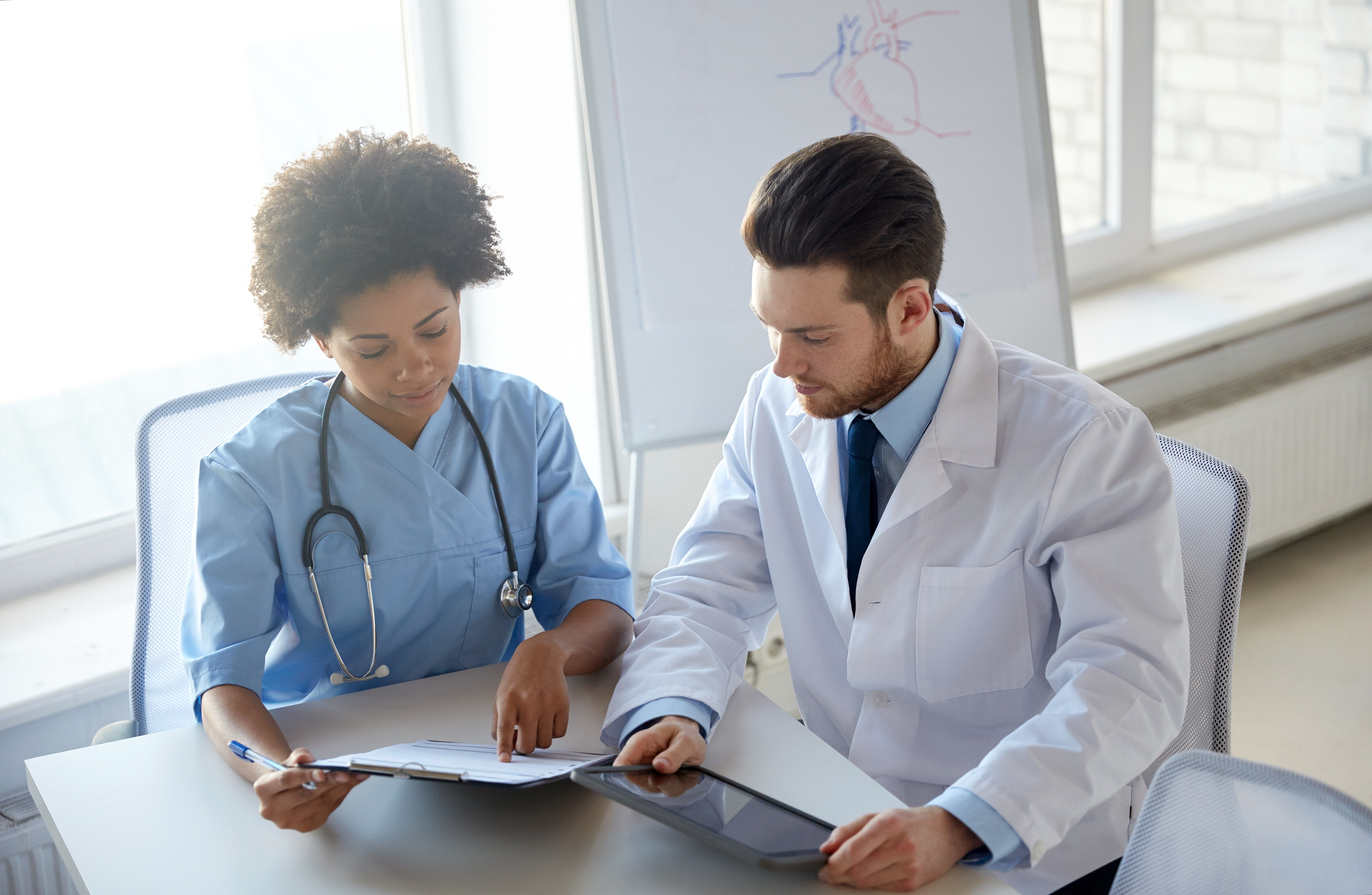 With rapidly evolving patient needs, growing regulatory requirements, and new technological advances, it is now increasingly important for quality and risk management healthcare teams to adopt a collective and integrated approach towards patient care.
Risk management in healthcare and quality teams face new and unique challenges that impact patient care and experience, a collaborative relationship between both departments is key for supporting patient safety and the overall operations of any healthcare organization. (1)
The most effective patient outcomes occur when risk prevention, reporting, remediation, and learning is an organizational initiative – not just one department or team. (2)
In the past, quality and risk management healthcare professionals tended to operate with their own systems for reporting and tracking patient safety. Today, however, quality and risk management teams are recognizing the need to work together and use common systems to collectively improve safety efforts and deliver high-quality care. (3)
There are several benefits that healthcare organizations can achieve by taking a collaborative approach towards healthcare delivery:
1. Financial Benefits
Patient experience has had a direct financial impact on hospitals since value-based purchasing was instituted by the Centers for Medicare & Medicaid Services. Following the passage of the Affordable Care Act in 2010, reimbursements became heavily tied to patient satisfaction and the quality of care provided—not the quantity. (4)
With the shift towards value-based purchasing, CMS now rewards healthcare organizations based on (4):
The quality of care provided to patients

How closely best practices are followed

How well organizations enhance their patients' care experiences
In practice, this means that reimbursement is now tied to outcomes. Beyond improving patients' individual experiences, there is a true bottom-line benefit for the organization as a whole when quality and risk management teams work together to provide high-quality care.
2. Proactive Risk Prevention
Effective care coordination and awareness among quality and risk management are an integral part of reducing risk, improving patient satisfaction, and preventing incidents from occurring in the future. (5)
After a reported incident, quality along with the nurse supervisor is responsible for following up on the event. After all follow-up actions take place, risk management usually performs an assessment to rate the impact and level of risk to the organization and patient.
Technology-based incident reporting systems help streamline care communication between team members by providing a centralized channel for collaboration and information sharing. By bringing together patient safety, quality, and risk management data, supervisors are able to quickly identify errors and learn how they are related from a systemic perspective, helping organizations move towards proactive prevention. (6)
After implementing an incident reporting software that allowed team collaboration, St. Francis Memorial Hospital was able to improve their fall rate in two years, from 7.31 per 1,000 patient days to 1.41 per 1,000 patient days. (7)
Performance Health Partner's Incident Reporting Software
Implementing a risk management solution can strengthen collaboration between risk and quality teams for safer patient care. With Performance Health Partner's Incident Reporting Software, healthcare organizations can use real-time reporting and analytics to prevent harmful safety events, while driving patient safety improvements.
References:
1.https://www.ncbi.nlm.nih.gov/books/NBK234508/
2. https://www.ashrm.org/sites/default/files/ashrm/ERM-White-Paper-8-29-14-FINAL.pdf
3.https://www.ecri.org/components/HRC/Pages/RiskQual4.aspx#:~:text=Risk%20and%20quality%20managers%20recognize,focus%20on%20their%20distinct%20functions
4.https://www.cms.gov/Outreach-and-Education/Medicare-Learning-Network-MLN/MLNProducts/downloads/Hospital_VBPurchasing_Fact_Sheet_ICN907664.pdf
5.https://www.ncbi.nlm.nih.gov/pmc/articles/PMC6361117/
6.https://www.ncbi.nlm.nih.gov/books/NBK20556/
7.https://www.fiercehealthcare.com/healthcare/how-teamwork-can-prevent-patient-falls