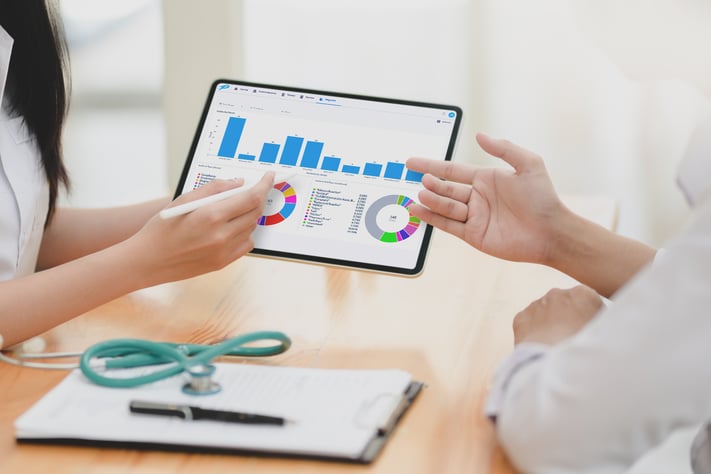 Managing incidents shouldn't be a pain, and either should searching for an effective incident reporting software for your healthcare organization. Choose incident reporting software that is flexible and customizable enough to allow your staff to focus on what they do best: delivering safe, high-quality care.
Most organizations, while searching for a new healthcare incident reporting software, overlook some key components that can not only decrease long-term patient stays but can decrease costs, as well. Check out the following tips on what to look for in incident reporting systems:
1. Comprehensive, Enterprise-wide Solution
You want to look for incident reporting software that is dynamic enough to easily capture all incidents and adverse events while also supporting the comprehensive follow-up process necessary for a high-performance health organization. This includes the ability to analyze data and trends over time to prevent incidents from occurring in the future. A strong incident and event reporting software is software that all departments can easily use, from risk management to compliance to patient safety.
2. Focus on Outcomes
When choosing an effective incident reporting software, you also want to make sure that the tool is focused on outcomes. A technology solution is only as great as the outcomes it delivers. So it's important to choose a solution that will work collaboratively with your team to define measures and processes that will achieve the best possible operational, financial, and clinical results.


3. Plan for Implementation that Involves People and Processes- Not Just Tech

Even the best technology can only take you so far. In order for healthcare organizations to achieve consistently improved outcomes and high-quality care, a technology system also has to focus on people and processes. It's important for organizations to fully understand their current processes, as well as gaps in their systems, in order to determine which technology is the best fit for their unique needs.


Healthcare Incident Reporting Software From Performance Health Partners
Performance Health Partners' Healthcare Incident Reporting Software is a complete solution for a proactive approach to reporting incidents, events, and performing root cause analysis. Because every organization is different, our solution can be customized specifically for you.
Patient Safety is the cornerstone of highly reliable care. A complete patient safety solution that includes prevention, reporting, and post-event analysis brings your organization closer to zero harm.
Do you want more?
Want to see how Performance Health Partners Healthcare Incident Reporting Solution can help your organization reduce incidents and improve outcomes?