Incident Management System
Prevent harm and improve patient and employee safety
Keep patients and employees safe with a proven healthcare incident management system that identifies systemic issues, improves communication, and prevents harm.
Get started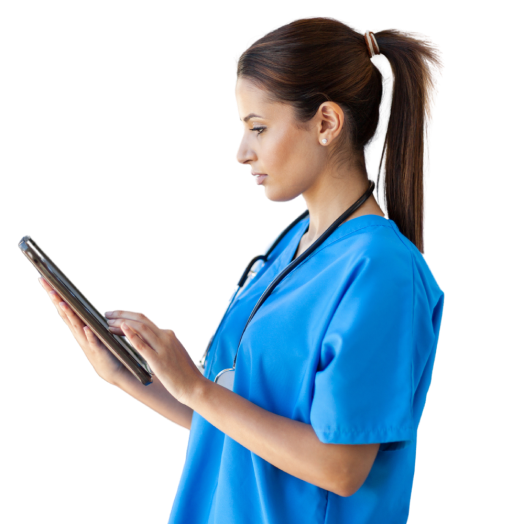 An incident management system built for your healthcare setting
---
Empower teams and patients to share observations to turn safety events into opportunities for learning and prevention.
Patient and Employee Safety
A complete incident management system for patient safety and employee safety incidents. Reporting, post-event analysis, and analytics bring your organization closer to zero harm.
Root Cause Analysis
Identify underlying causes to problems so that process improvement solutions can be identified.
Peer Reviews
Ensure that quality standards are being met through a standardized process for managing staff reviews.
Complaints And Grievances
Receive, respond, and learn from complaints and grievances through quick notifications that provide an opportunity to improve patient experience and satisfaction.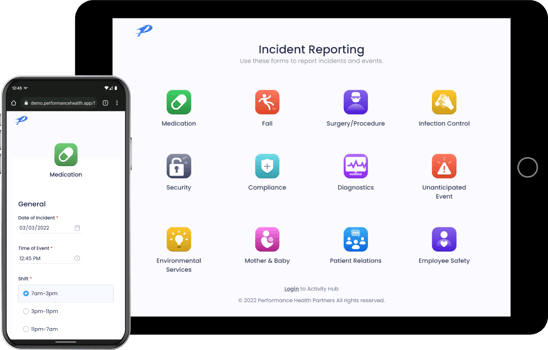 Report quickly, act quickly
---
Accelerate incident reporting with our user-friendly, fully customizable forms that allow team members to report incidents, events, near misses, and complaints in under two minutes.
Compatibility with desktop, mobile, and tablet devices facilitates the reporting process, while EHR interoperability allows for seamless incident reporting and decreased time to resolution.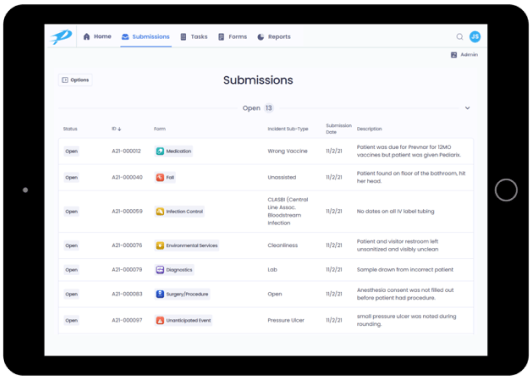 Overcome follow-up management hurdles
---
Jumpstart the follow-up management process. Automatic alerts and workflows notify team members and departments to review reported incidents, breaking down organizational silos and improving communication.
Easily assign due dates, corrective action plans, and next steps through a centralized communication channel for maximized efficiency and improved consistency.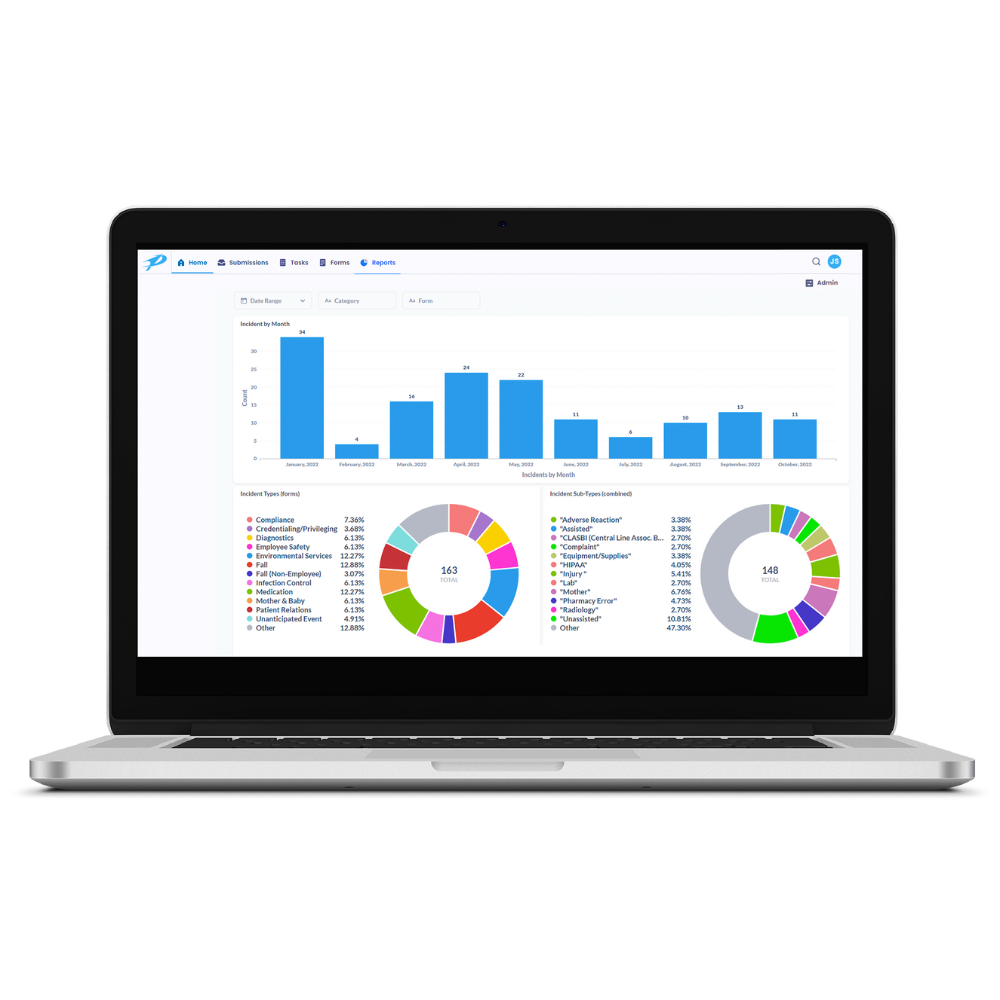 Make informed decisions and take action in real time
---
Predict patterns on process failures and underlying employee and patient safety issues with timely, highly accessible incident data.
Real-time dashboards with drill-through reporting enable teams to identify predictable patterns contributing to safety events, prioritize performance improvement initiatives, and take corrective action to prevent related incidents from reoccurring.
The Performance Health Partners Difference
---
Demonstrate your organization's commitment to safety with our incident management system that results in better care, healthier patients, safer employees, and decreased costs.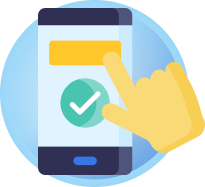 Easy to Learn
Simplified user interface streamlines training and adoption
Built on Best Practices
Incorporates science-backed research
Smarter Data
To identify patterns, make informed decisions, and promote a culture of learning
Adaptable
Our solutions are innovative and scalable for ever-evolving care models
Meet the people achieving safer care, better outcomes, and decreased costs
Performance Health Partners has great executive and technical support. One of their top executives is extremely available and accessible to every client. Performance Health Partners' level of support is second to none, and that is a big deal.
The ability to access Performance Health Partners' product on a mobile device in the field has greatly enhanced the ability for us to capture incidents and manage our risk compliance much more effectively.
Lake Charles Memorial Hospital
When we implemented the platform, we immediately saw an increase in reporting. We continue to see that increase. So, in terms of immediate results, we have a lot more information coming to us, and that is extremely helpful.
The difference between our experience with Performance Health Partners and what we were doing previously is night and day. Every single staff member is in awe of the system and how simple it has been designed to meet our needs.
Lake Charles Memorial Hospital
The vendor's customer service was excellent. If there was something I wanted that wasn't standard, the vendor just told me that it wasn't a problem and that they would add it. We ultimately chose Performance Health Partners as our vendor based on a combination of their customer service and the system's simplicity of use.
If we ever have a roadblock, the people at Performance Health Partners are always accessible and available to me. We can always reach out to them, and they get things fixed. The turnaround time is astronomical for what they do.
The product is in our long-term plans because it is affordable and Performance Health Partners is very supportive. They have done a great job of helping us, training people, and sending us whatever we have needed.
Monarch Behavioral Health
Make today safer than yesterday
Kickstart your safety culture with Performance Health Partners
Get started
Featured Resources
---
From Our Blog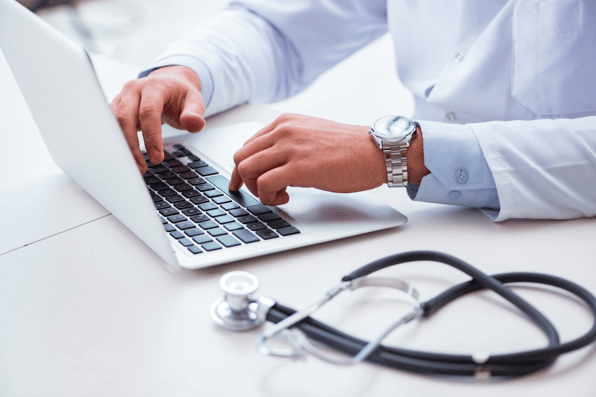 Healthcare risk management is a critical component of providing safe and effective healthcare services. It involves identifying, assessing, and mitigating risks to ensure patient safety, legal compliance, and financial stability. Two...