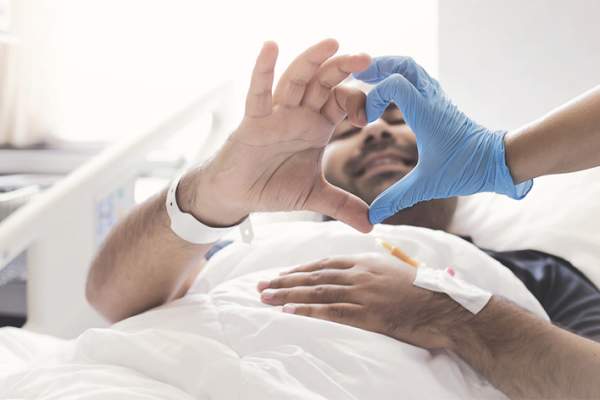 As the nation begins a phased reopening in the days ahead, all industries will face the challenge of effectively managing employee health needs. With over 740,000 total cases of COVID-19 nationally, organizations will need processes in place to effectively handle the return to the workforce in a way that keeps employees as safe as possible. (1)
Luckily, there are resources available to help. An employee safety solution built for COVID-19 response is the tool that organizations need to proactively assess the health and safety of employees and manage workplace environments during and after the COVID-19 pandemic. Employee health solutions empower employees to take control of their health through customized digital health tools.
However, not all tools are created equal. Organizations should be sure to look out for the following criteria when implementing an Employee Safety solution for COVID-19:
1. User-friendly Interface for Employee Assessment
An employee health solution should have user-friendly intake forms to efficiently assess employee health status. Employees need to be able to easily check-in and report their health status and COVID-19 exposures. This allows employers to systematically assess workforce readiness and manage the organization's restart.
2. Online Portal for Alternate Work Arrangements

Changes in lifestyle due to the COVID-19 pandemic won't allow all employees to return to work in the same capacity as before the pandemic. An online portal for managing alternate work arrangement requests allows employees to request alternate work accommodations based on need, and gives employers the ability to manage workforce readiness in one central command platform.
3. Track Exposure with Health Status Reporting
For employees returning to work, an employee health solution allows organizations to track and manage employee's health, safety, and new exposures. Employees can report any illness, symptoms, and environmental concerns – even anonymously.
4. Ensure Infection Control with Environmental Surveillance
To help manage and remediate risks, organizations can ensure that preventative and infection control measures are routinely followed by having a system in place to perform effective rounds on PPE compliance, facility sanitation walk throughs, hand hygiene adherence, and even daily temperature checks for each employee.
5. Manage Immunization & Testing
An immunization and testing management application makes it easy to track, manage, and monitor who has received COVID- 19 testing, antibody screening, and vaccination.
6. Real-time Reports through Employee Health Dashboards
An employee health solution should allow supervisors to review critical data related to COVID-19 in one central location and gain real-time reports to stay on top of the health status of their workforce.
7. Secure, HIPAA-Compliant Technology for Healthcare
Although there are many tools emerging to manage employee health, not all of them are properly secured for the healthcare environment. In order to remain HIPAA compliant, healthcare organizations should look for a tool that is 100% HIPAA-secure and doesn't share data with external parties.
All applications in an employee health solution should also include workflows and technology for:
Automatic Notifications and Alerts

Centralized Communication and Data

Real-time Analytics and Dashboards

Workflow and Process Reminders

Employee Compliance and Tracking

Employee Health History Monitoring
Accelerate Your Response and Awareness
PHP's Employee Safety solution is a secure, HIPAA- compliant technology used to manage and monitor Employee Health & Safety in organizations across the country. With an addition to our existing platform, a solution was configured to manage employee health in any business during and after COVID-19.
References:
1- https://www.cdc.gov/coronavirus/2019-ncov/cases-updates/cases-in-us.html