The Leader in Incident Reporting Software for Healthcare Organizations
Easily track incidents from initial reporting and follow-up management to dashboards and analytics.
Customize incident reporting forms
Provide follow-up management for supervisors and risk management teams
Measure performance and track trends with real-time dashboards and analytics
Report incidents in less than 2 minutes
Top Healthcare Organizations That Trust Us for Their Incident Reporting Systems





Easily Report Incidents
User-friendly forms allow staff to report incidents in under 2 minutes. Custom build forms to track the data that's most important to you.

Compatibility with desktop, mobile, and tablet devices makes reporting easy. Interoperability with EHRs allows you to pull data for faster reporting.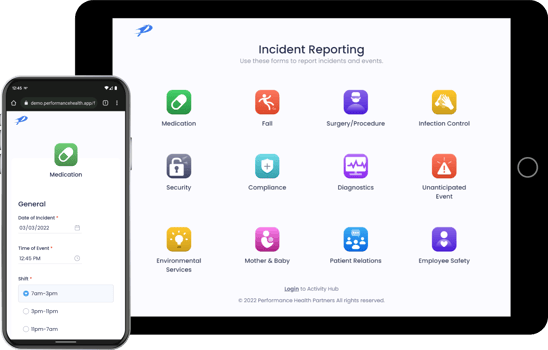 Manage Follow-up
Supervisors and risk management automatically receive email and dashboard alerts for new incidents. Easily assign follow-up tasks and set up automatic reminders about due dates.

Centralized communication channels allow team members to stay informed about next steps.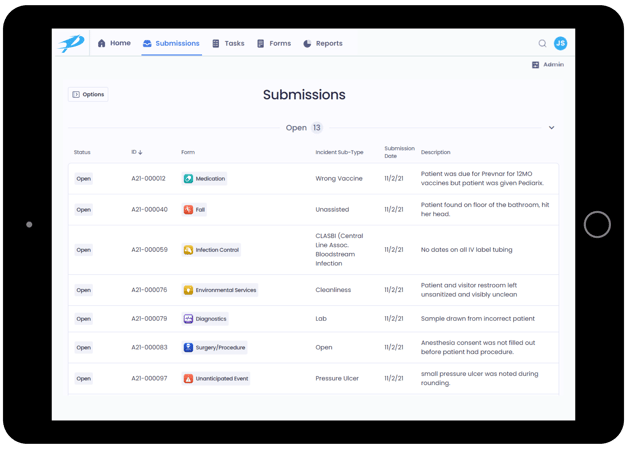 View Dashboards & Analytics
Customized dashboards help you identify areas that need improvement.
Drill-through reporting makes it easy to search, group, & filter data within the system. Easily export your data in Excel and PDF formats at any time.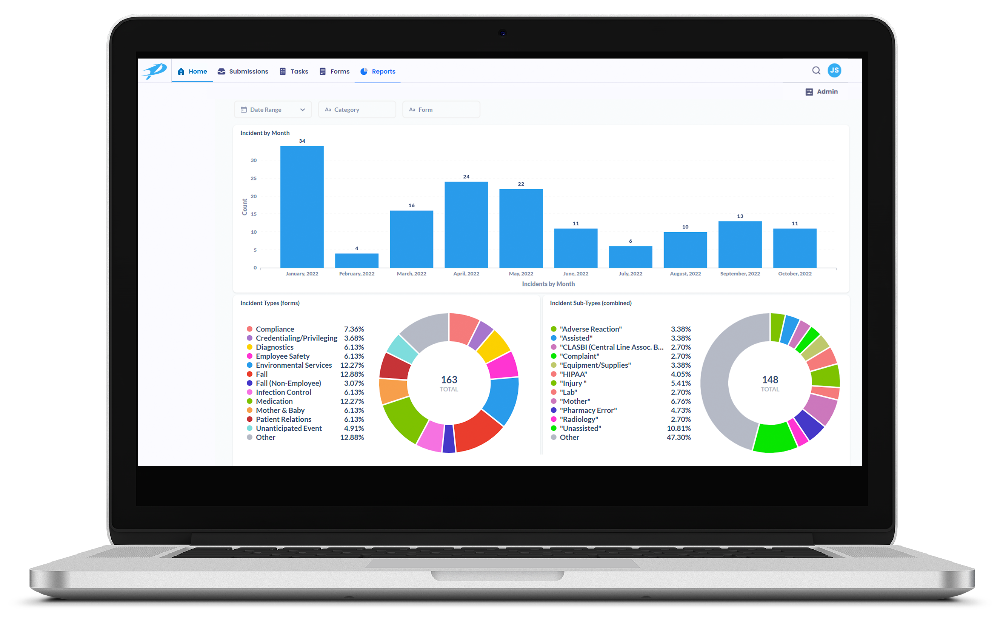 Don't just take our word for it.
KLAS Research named Performance Health Partners the #1 leader in the Healthcare Safety, Risk, and Compliance Management software space, giving us a product score of 96.0 – the highest score among all vendors included in the report. What's more: 100% of our customers interviewed said they'd buy our product again.
Request Demo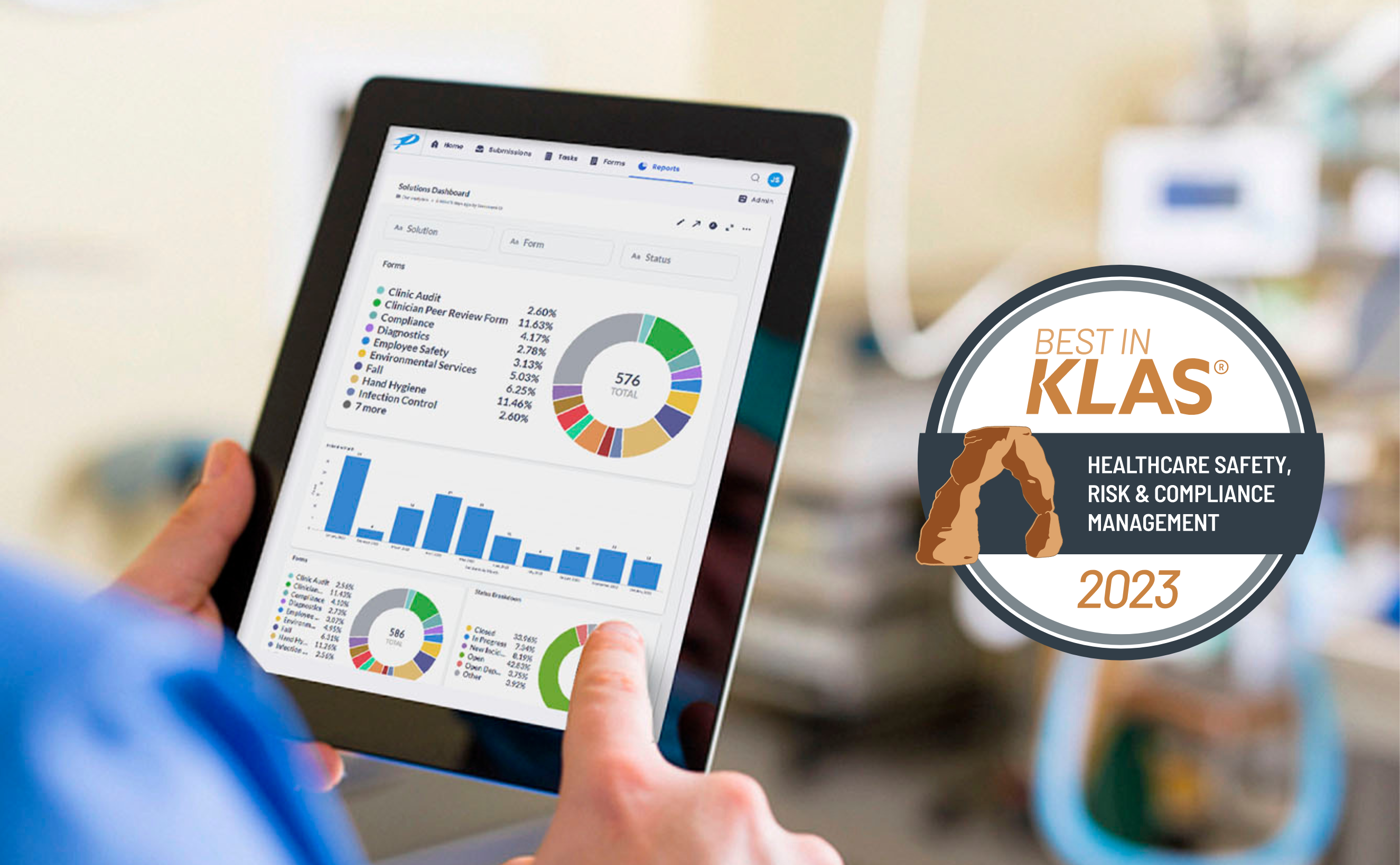 Built for Your Healthcare Setting
Acute Care
Addiction Treatment/ Behavioral Health
Ambulatory Surgery Centers (ASC)
Ambulance Services
Correctional Facilities and Government
Critical Access Hospitals (CAH)
Dialysis Centers
FQHC and Community Health Centers
Government
Home Health and Hospice
Long-Term Care and Skill Nursing Facilities (SNF)
Psychiatric Hospitals
Rehabilitation Hospitals
Social Services
Other Innovative Care Models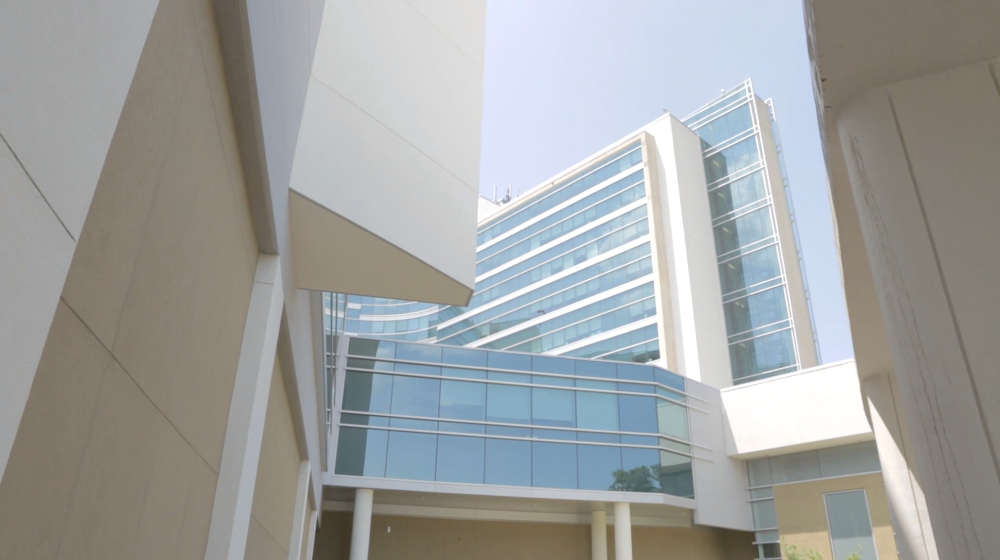 "We've done a great number of implementations and service lines, and Performance Health Partners ranks among the best from a project management perspective, communication, and the seamlessness of this transition."
"By implementing PHP solutions, we were able to reduce incidents. Reporting and retrieving real time data seems to get easier all the time. The PHP team is extremely easy to work with. Very accommodating."
Lake Charles Memorial Hospital
"The great thing about Performance Health Partners' software, for the front-line staff, it's very simple to use. All they have to do is click on a picture to start the report."
"PHP's Performance Improvement Solutions have helped us streamline processes and everyone follows the same processes across departments. Less digging for data and more doing our jobs: saving people, time, and resources. User-friendly? It's 10/10."
"We've been able to see a reduction of our fall rate in our hospital. We went from having the highest fall rate in the system to the second to lowest."
"Overall, we've been very pleased with PHP's responsiveness and willingness to customize the system to meet our needs. The system has exceeded our expectations. The immediate notification feature is huge for us — instead of waiting days to hear about a major incident, we're now aware of it immediately."
Monarch Behavioral Health
The software has been incredibly valuable, extremely beneficial, and time-saving. The patient satisfaction return rates are higher than ever before. A huge thank you to the PHP team for making implementation so smooth!
Ambulatory Surgery Center