Safety Software Built for Your Healthcare Organization
Our incident management system and rounding tools are designed to protect patients, give voice to employees, and elevate the overall health of your organization.
Empower Teams to Share Observations Before They Become Safety Issues
Equip your team with healthcare technology to proactively identify risk, collect streamlined data, and resolve problems. Choose from our templates or build your own, and easily assign follow-up actions. Use built-in dashboards and analytics to connect the dots between where you are and where you want to be.


Performance Health Partners has great executive and technical support. One of their top executives is extremely available and accessible to every client. Performance Health Partners' level of support is second to none, and that is a big deal.
The ability to access Performance Health Partners' product on a mobile device in the field has greatly enhanced the ability for us to capture incidents and manage our risk compliance much more effectively.
Lake Charles Memorial Hospital
When we implemented the platform, we immediately saw an increase in reporting. We continue to see that increase. So, in terms of immediate results, we have a lot more information coming to us, and that is extremely helpful.
The difference between our experience with Performance Health Partners and what we were doing previously is night and day. Every single staff member is in awe of the system and how simple it has been designed to meet our needs.
Lake Charles Memorial Hospital
The vendor's customer service was excellent. If there was something I wanted that wasn't standard, the vendor just told me that it wasn't a problem and that they would add it. We ultimately chose Performance Health Partners as our vendor based on a combination of their customer service and the system's simplicity of use.
If we ever have a roadblock, the people at Performance Health Partners are always accessible and available to me. We can always reach out to them, and they get things fixed. The turnaround time is astronomical for what they do.
The product is in our long-term plans because it is affordable and Performance Health Partners is very supportive. They have done a great job of helping us, training people, and sending us whatever we have needed.
Monarch Behavioral Health
Employee and Patient Safety Software Designed for Healthcare Settings of All Sizes and Types
Addiction Treatment/ Behavioral Health
Ambulatory Surgery Centers (ASC)
Correctional Facilities and Government
Critical Access Hospitals (CAH)
Dialysis Centers
Diagnostic Centers
FQHC/Community Health Centers
Home Health and Hospice Hospitals
Long-Term Care and Skilled Nursing
Psychiatric Hospitals
Physician Group Practices
Rehabilitation
Senior Living
Social Services
Veterinary Health
And Other Innovative Care Models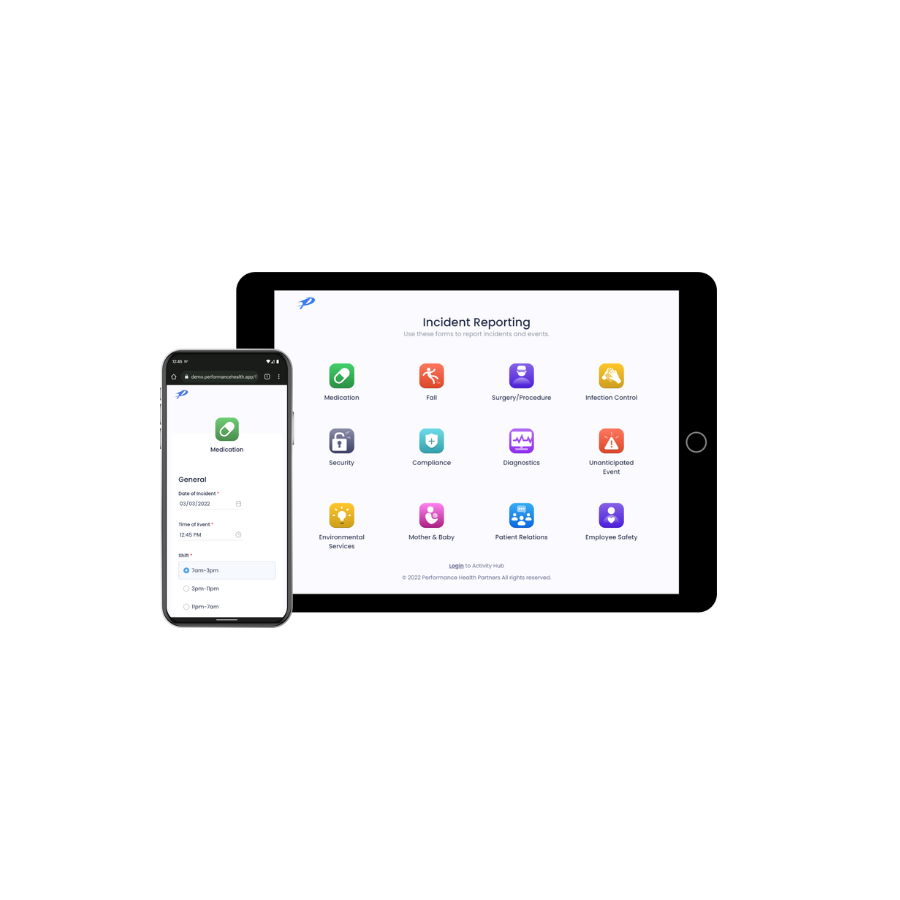 How a Surgery Center Achieved Streamlined Excellence with PHP [Case Study]
Amidst their state-of-the-art facilities and unwavering commitment to unparalleled patient experiences, Vivere-Audubon Surgery Center faced a daunting challenge: the intricate balancing act of managing a multifaceted ambulatory surgery center without losing sight of their mission. That's where...